PROFESSIONAL GROUNDWORK & TARMAC SERVICES
Enhance your commercial property with our exceptional groundworks and tarmac services.
At D.P. Wallace & Son Ltd, we take pride in providing top-quality commercial groundworks and tarmac services to businesses across various industries. With our extensive expertise and a dedicated team of professionals, we deliver outstanding results that exceed our clients' expectations.
Our Commitment to Excellence
When it comes to commercial groundworks and tarmac, we understand the importance of a solid foundation. Whether you're constructing a new commercial building, renovating an existing space, or need maintenance for your commercial premises, we have the skills and knowledge to handle projects of all sizes.
Expert Groundworks Solutions
Our experienced team specialises in a wide range of groundworks services tailored specifically for commercial projects. From site clearance and excavation to drainage systems and foundations, we ensure every aspect of your project is handled with precision and attention to detail. We collaborate closely with architects, engineers, and project managers to seamlessly integrate our services into your overall construction plan.
Seamless Tarmac Installations
A well-paved and maintained surface is crucial for the safety and functionality of any commercial property. At D.P. Wallace & Son Ltd, we offer exceptional tarmac solutions that combine durability, aesthetic appeal, and cost-effectiveness. Whether you require tarmac for parking lots, roadways, pathways, or loading bays, we have the expertise to deliver a smooth and reliable surface that withstands heavy traffic and adverse weather conditions.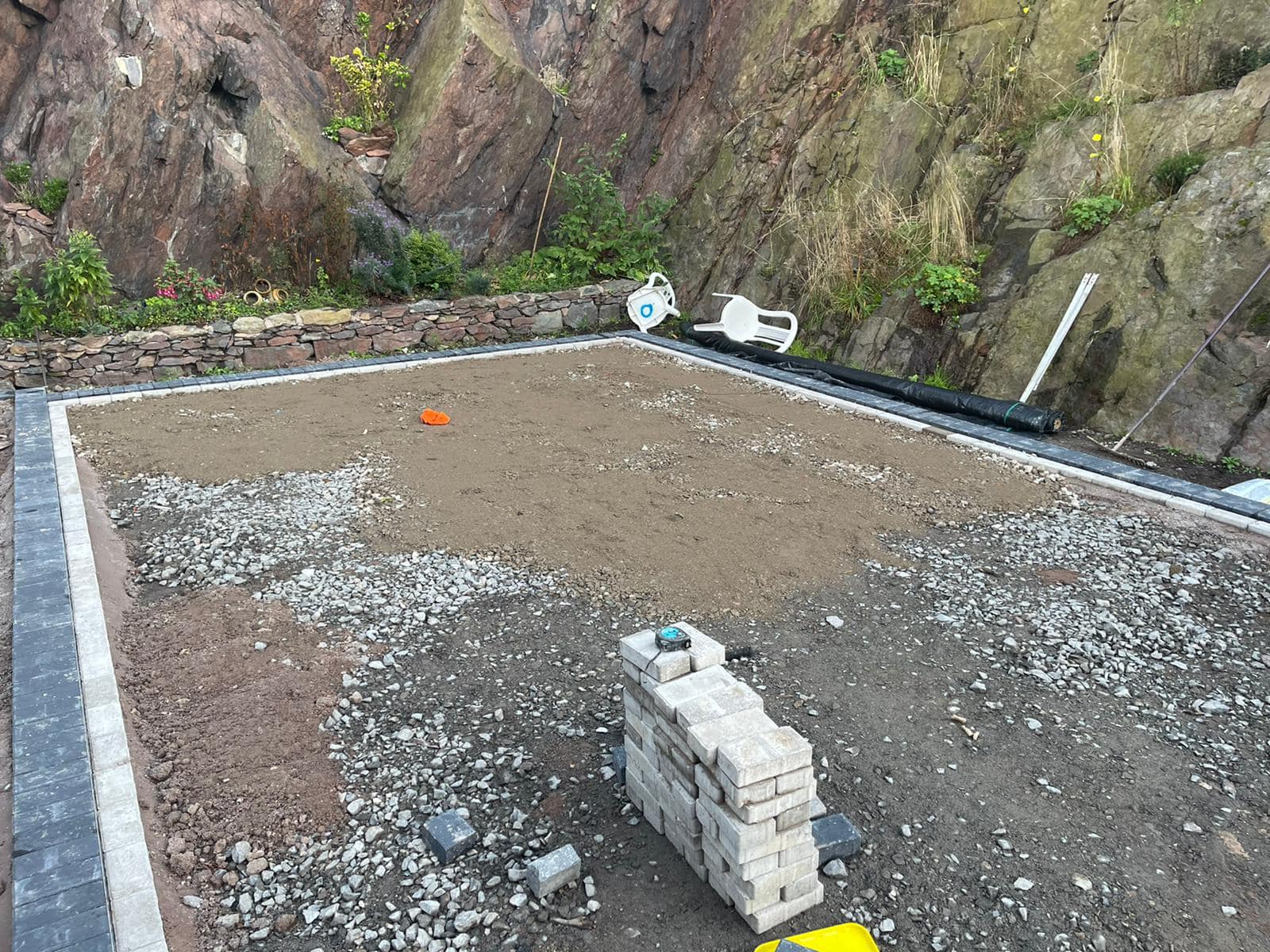 If you're in need of reliable and professional commercial groundworks and tarmac solutions, look no further than D.P. Wallace & Son Ltd. With our expertise, dedication, and track record of excellence, we are confident in our ability to meet and exceed your expectations. Contact us today to discuss your project requirements and get started on creating a solid foundation for your commercial success.
Give us a call now to get started!
DP Wallace have many incredible reviews from customers for our work.
Our team of professionals have been operating throughout the local area for a number of years. Within this time they have been able to develop a reputation for their quality service and always adjusting their service to exceed expectations. Due to this, they have been able to gain many incredible reviews from their existing customers.

Kelly Morton
Highly recommended Damien and his team.
They have just completed our driveway and side patio area. The lads are great workers and have done a fantastic job.

Kristin Coleman
We have just had our drive done and omg it's amazing!! They have done such an amazing job and also fixing little extras such as the crumbling path. Lovely friendly lads!!
Thank you so much

Val Chamberlain
Highly recommend Damien & the team. They made a fantastic job of our garden. All was very polite & well organised. Thank you once again

Kay Burton
We recently had our cubs lowered, excellent job, tidy & efficient work, highly recommended for all groundworks!

Julie Rady
Very very pleased with our new resin drive which was completed last week. Profession company with excellent staff. Nothing was to much trouble. I would highly recommend DP Wallace & Son for all groundwork's.